2018 Minnesota KIDS COUNT Data Book Release (Rescheduled)
When
Oct 24, 2018
from

10:30 AM

to

12:30 PM

Where

Rochester Area Foundation, Community Room, 12 Elton Hills Dr, Rochester, MN

Add event to calendar

Outlook/Android




Apple iPhone/iPad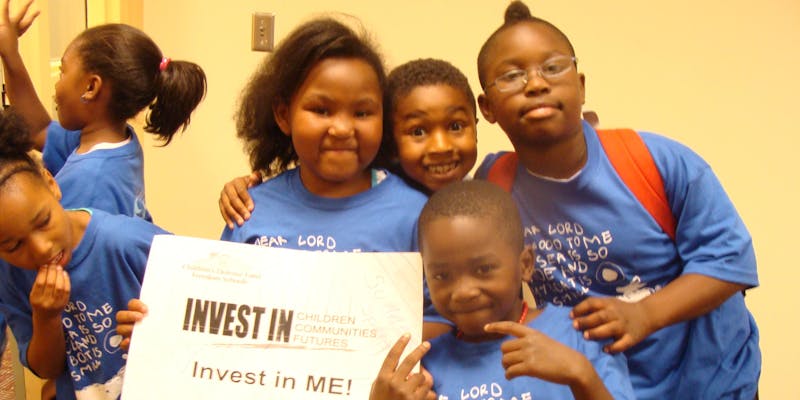 Dear Community Partners,
Every year, Children's Defense Fund-Minnesota publishes a KIDS COUNT Data Book that includes state data on a variety of indicators that reflect the well-being of Minnesota's children and families. The data serve as benchmarks of child well-being for policymakers and citizens and help to enrich local, state and national discussions that center on creating better futures for all children. 

On Wednesday, October 24, CDF-MN will release its 2018 KIDS COUNT Data Book at Rochester Area Foundate. We invite you to join us!
Attendees will learn about this year's Data Book that focuses on trends in key indicators of child and family well-being and highlights public policy that has improved or could improve outcomes for our youngest citizens and the entire state of Minnesota. A presentation on the Data Book findings and information will be followed by a discussion of the state and federal political landscape and current and proposed policies that will affect Minnesota children and families. A panel of local experts will guide this policy discussion that will be grounded in data and demographic shifts.
United Way is pleased to be hosting this important conversation, and we hope you will be able to join us as we work to better understand conditions impacting children and youth in Olmsted County and across Minnesota.
Please note that the location of the event may change if we are anticipating a large turnout.
Thank you for the work you do to improve lives in our community.
Best,
Emily Johnston, Ph.D.
Vice President Community Impact
United Way of Olmsted County